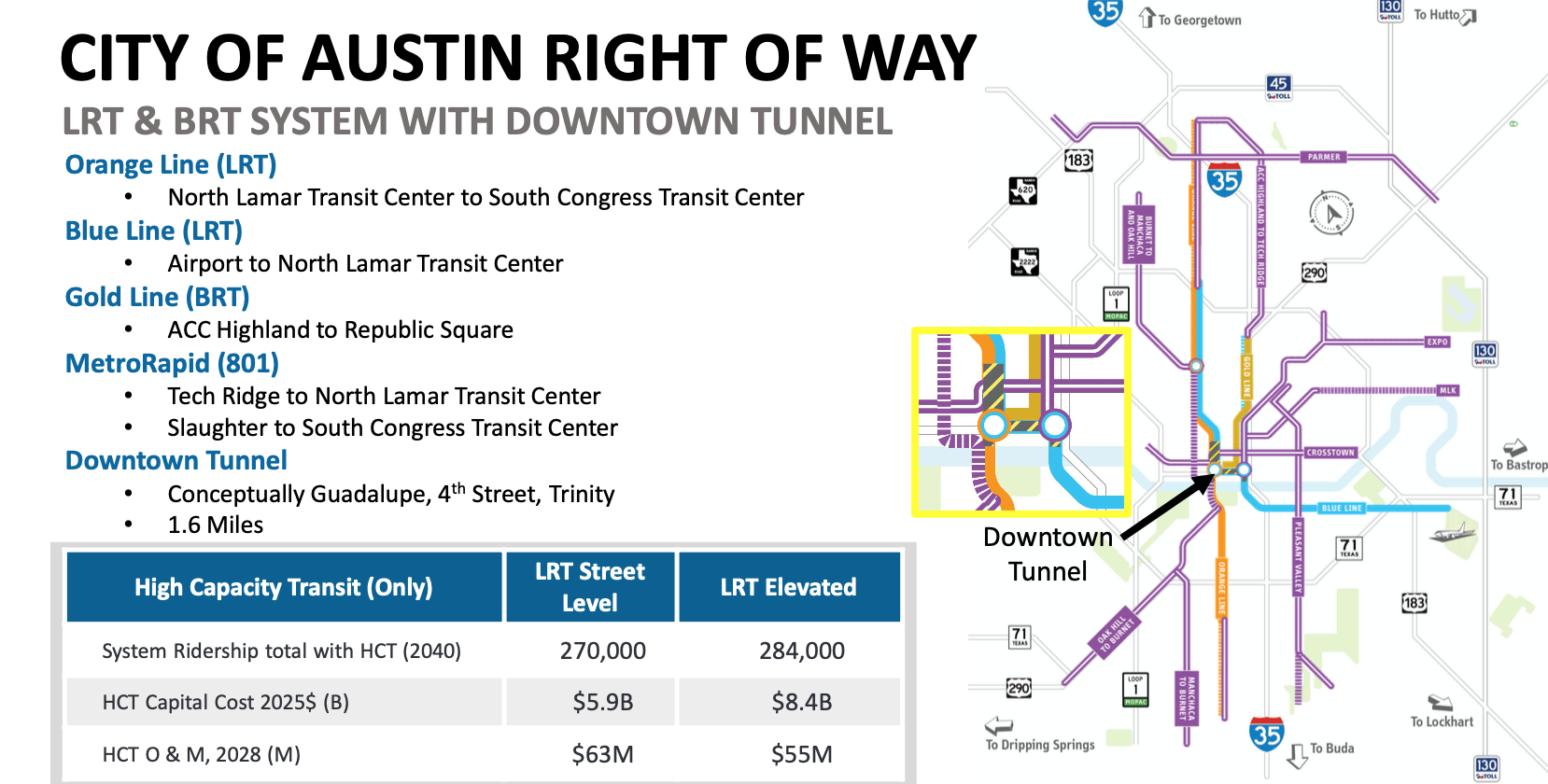 FOR IMMEDIATE RELEASE
January 23rd, 2020
Austin, Texas - The Wheel Deal's authors are encouraged by the latest Project Connect briefing provided at last week's joint CapMetro Board-Austin City Council briefing.
"The joint session was promising. While there are still important details to be worked out, the transit plan taking shape matches the level of our needs and can work," said Urban Transportation Commissioner Susan Somers.
The Wheel Deal team is making 3 recommendations based on the Wheel Deal's policy planks:
The full Orange line should be budgeted for in this November's referendum and it should be the first high-capacity project. All reasonable options to build the "dotted lines" of State-owned right-of-way should be explored.

CapMetro and policymakers should commit to immediately undertaking bus improvements (i.e. MetroRapid, MetroBus) after a funding measure is passed.

The final package should include ambitious active transportation, equity, safety, and shade investments.
The issue of cost was raised during the joint session.
"Some will be scared by the big cost numbers, but it's a sign that we are actually serious about creating a transit system that is worthy of our community and its values," argued former Planning Commissioner Jose "Chito" Vela III.
"We spend so much on cars, that in the long-run, the Wheel Deal will will help many, if not most, Austin households save money by reducing their car use. You don't even have to use our proposed infrastructure everyday to break even. A weekend train ride downtown here, the kids going to their friends on bikes there, and pretty soon you're talking real savings on gas, maintenance, and replacement costs," explained bus rider and transit activist Julio Gonzalez Altamirano.
CONTACT INFORMATION
Phone: (512) 651-5620
Email: team@wheeldeal.org
Web: www.wheeldeal.org
Twitter: www.twitter.com/wheeldealatx