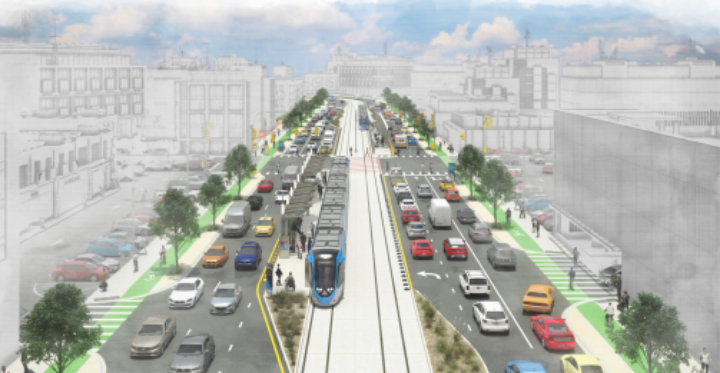 FOR IMMEDIATE RELEASE
March 9th, 2020
Austin, Texas - The Wheel Deal's authors urge City Council to build upon CapMetro's locally-preferred alternative recommendation and craft a comprehensive transportation package that includes all sustainable modes, as well as appropriate equity and anti-displacement investments.
"After a lot of hard work by community advocates and Project Connect staff, we are very close to giving the community an inspiring proposal. Now it's Council's turn to do the work of building a package that builds the coalition that can propel the proposal to victory," said Urban Transportation Commissioner Susan Somers.
"Voters are ready to invest in real transportation solutions: a light rail upgrade for our busiest transit corridor, improved bus service citywide, better sidewalks and bike infrastructure in every part of town. The community will be there if Council show the leadership to get it done," explained former Planning Commissioner Jose "Chito" Vela III.
The Wheel Deal team is making eight (8) recommendations to Council based on the Wheel Deal's policy planks:
Fund and seek constructions of the full Orange Line for this November's referendum. All reasonable options to build the "dotted lines" of State-owned right-of-way should be explored.

Formalize the Orange Line as the first light rail project.

Fund improvements to conventional bus service with an investment of the scale contemplated by the Project Connect MetroRapid expansion or the Wheel Deal's "Bus Plus" plank.

Ensure that CapMetro commits to immediately undertake bus improvements (i.e. MetroRapid, MetroBus) after a funding measure is passed.

Adopt a clear policy for the conversion of city roadways into conventional bus dedicated pathways.

Include historic investments in bicycle and pedestrian infrastructure.

Provide new funding streams for land acquisition and below-market housing preservation/development near stations.

Exclude the Green Line from City funding.
"The rail lines are just one component of the comprehensive sustainable transportation package Austin needs. It's time to focus on the entire package and how it works together to bring all Austinites an abundance of new transportation choices," argued bus rider and transit activist Julio Gonzalez Altamirano.
CONTACT INFORMATION
Phone: (512) 651-5620
Email: team@wheeldeal.org
Web: www.wheeldeal.org
Twitter: www.twitter.com/wheeldealatx